naming things (here we go again) - contour edition
Once again I have problem naming things or how it should behave.
Let's say we have this square: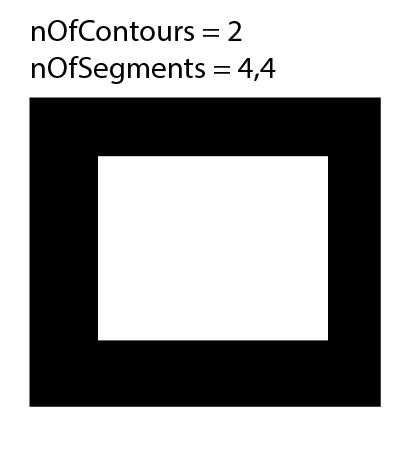 And we have this one: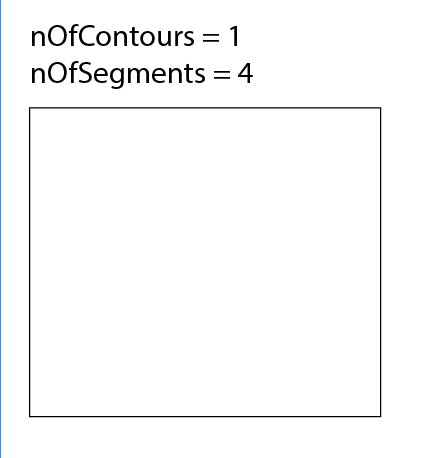 And we have this shape: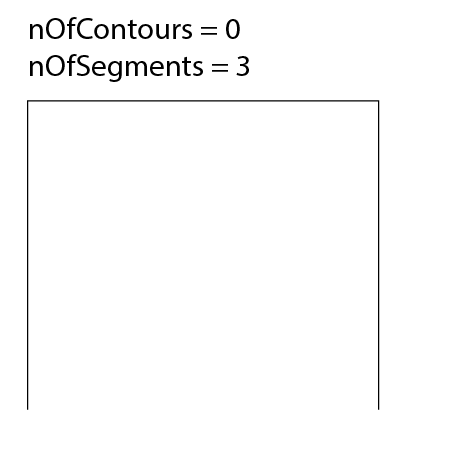 The last one is not a contour, since it's open right? Or is it called an open contour? I can find things on the internet about open contours but not a lot so those people might be wrong. I think strictly speaking a contour has to be closed, else it's not a contour of something. Correct me if i'm wrong.
Anyway. I'm creating methods like:
svgMethods.getVertices(s, i);
Where s is the PShape and i is the targetContour. However, that would mean we should not return anything for the last picture since that's not a contour. Or should I just consider it all to be a contour?
Or is there a name for what I want? I hope you guys can follow me :D