In P3D, the rendered and rotated ellipse at mouse position is hidden by half of another shape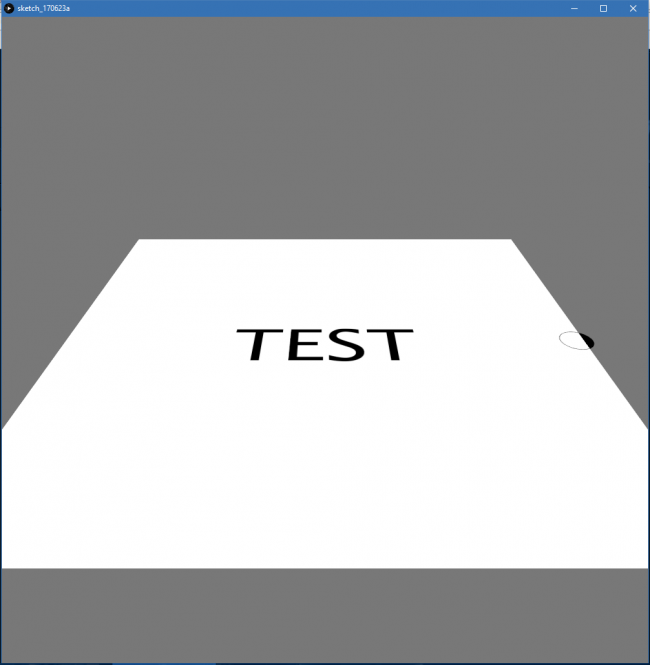 Both ellipse and rectangle plane have same rotation, and ellipse's z index is 1 higher than rectangle's. The wired thing is when the mouse position is below the rectangle's y position, the ellipse will be hidden behind the rectangle.
This trobules me a lot, anyone has a good idea?
Here is the code.
void setup() {
  frameRate(60);
  size(1000, 1000, P3D);
  smooth(6);
}

void draw() {
  background(120);

  pushMatrix();
  pushStyle();
  noStroke();
  translate(width/2, height/2, 0);
  rotateX(1);
  rectMode(CENTER);
  rect(0, 0, 800, 800);
  fill(0);
  textAlign(CENTER, CENTER);
  textSize(120);
  text("TEST", 0, 0, 1);
  popStyle();
  popMatrix();

  pushMatrix();
  pushStyle();
  translate(mouseX, mouseY, 1);
  rotateX(1);
  fill(0);
  ellipse(0, 0, 50, 50);
  popStyle();
  popMatrix();

}

Thanks