Image quality (pixel image is blurry)
Hi, I'm back with another question:
Is there a way to have an image be drawn without it becoming blurry? I am just drawing an 8x8 png image, and since the game i'm making is completely adapting the interface with the screen size, I have to make the image bigger. I could just resize the image to, like, 128x128, but I since I think displaying an 8x8 image is easier, I'd rather like to use that.
I am now using
image(ImgPowerupPoint, height/2, height/2, height/2, height/2)
for an 8x8 image, and it becomes pretty blurry (it is a red 8x8 sphere, as far as that can still be called a sphere):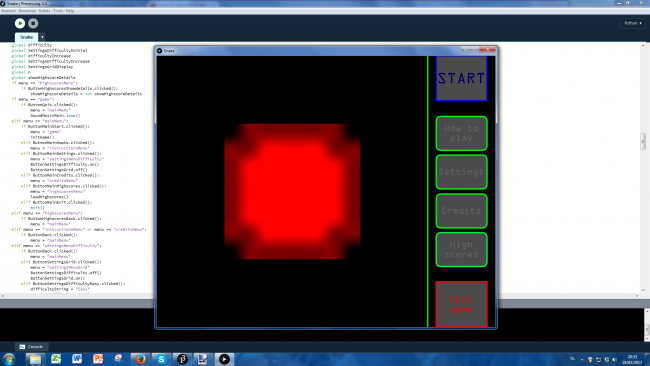 I am also having problems with looping a certain sound, but that is not relevant in this topic and I don't think people would be eager to try to help since my code is already 636 lines long...
Kind regards, OrOrg
Tagged: