Responsive Web Design (How To: Fit Canvas to a DIV's Width & Height)
I'm attempting to position a canvas inside of a specific div. I also want that canvas to resize responsively to the size of that div.
I've seen examples online for tying the position of the canvas to a div and then using the windowWidth & Height… but that only sizes according to the window size.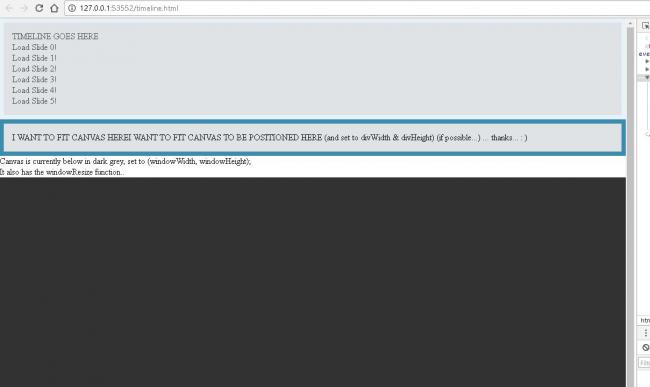 Tagged: