loadJSON() displayes "loading..."
hi made a sprite editor that saves the sprite in a JSON format. When i try to load the JSON with loadJSON() in the pre load function the script will not run. Only the text " loading..." is displayed. I don't think I am doing something wrong here because even the reference page in on the p5 site shows the same bug. i tried different browsers and it has the same i issue. do i need to report this some where or is this a know issue? is there maybe a alternative for loadJSON() ?
here is a print screen from this issue on the reference page where the left canvas wouldn't load.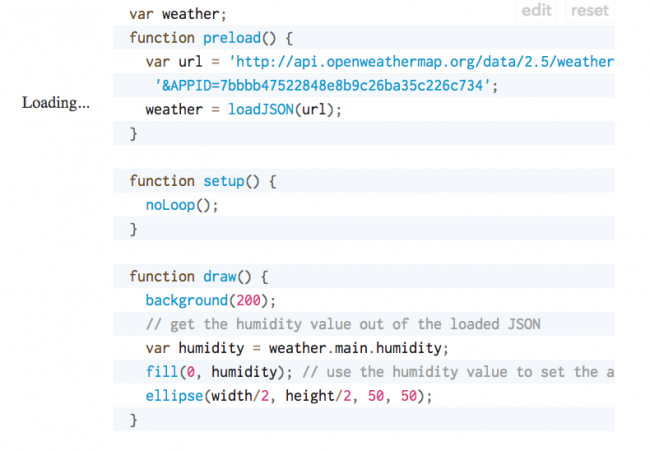 Tagged: