Photoshop blend modes, now in Processing!
Hello everyone,
A few days ago, a GLSL implementation of all 25 Photoshop blend modes was posted to shadertoy.com: https://www.shadertoy.com/view/XdS3RW
After a little tweaking, I got them all to work in Processing and coded a simple demo sketch (complete with comments).
To download the sketch click on this link .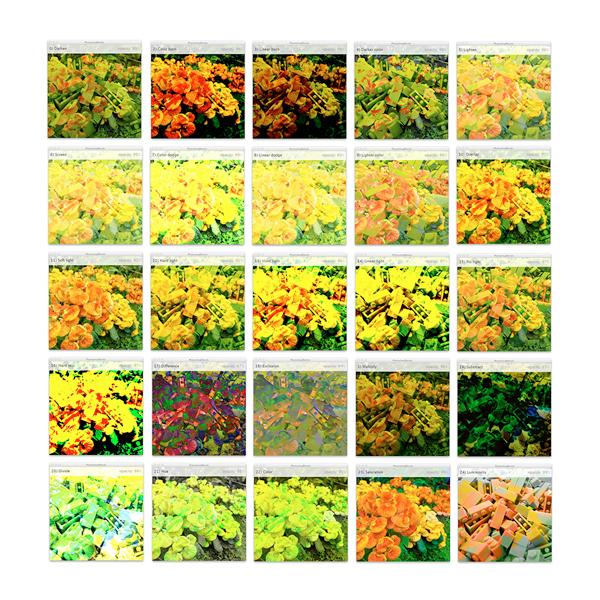 Feel free to ask questions in the comments.