GSOC 2017: Proposing new Library: Scalable Interactive Occupancy Grid Library
Hi everyone, I am An Le Thai, a second-year undergrad student of Vietnamese-German University. I would like to propose a Library that support researchers and hobbyists in creating 2D Occupancy Grid map. User can change the environment easily just by clicking on the map. There are many publications on active research fields such as Cognitive Perception and Motion Planning nowadays. Researchers have hard time to create a simulation engine to validate their works. The idea of this project is to create an unique, interactive and scalable occupancy grid map with various options to display, functionalities and data logging engine. This project will save a lot of time of developing, debugging and retrieving test program for researchers and let them focus on developing mathematical models and algorithms.
To test the environment, i also implement Maze Generator using Recursive Backtracking, search-based planning algorithm such as A*, D*Lite and DLR. These algorithms are the foundation of Motion Planning in Robotics. Any other custom generator can be built and integrated easily in this environment.
Here is the demos: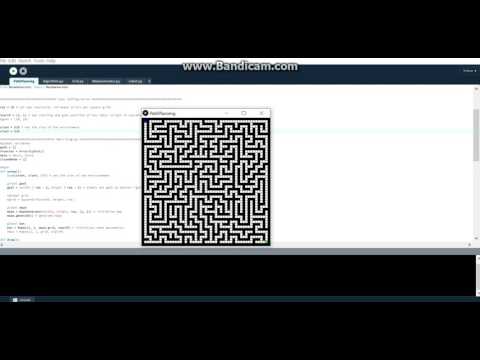 With this project, Processing Foundation can extend its reach to a large amount of researchers, who are working actively in Motion Planning and Cognitive Perception field. It also provides Processing Software ability to have an user-defined and interactive scalable environment that Processing currently do not have. The library will be the first scientific library that Processing will be able to target new parts of the community.
If you have any concerns, please let me know. These suggestions would valuable for me to create better proposal. Thank for your time.
Cheer!
Tagged: