ARCore Renderer - Processing Android
Howdy, I'm Syam Sundar K and I would like to work with processing foundation for ARCore Renderer of Processing-Android Project. I'm an Android Developer with a track record of contributing to big time companies like Mercedes-Benz and Daimler. I'm very much comfortable in contributing to open source. In fact, I've contributed to a couple of organisations in Github. I'm a Game Designer and 3D Modeller as well. Been developing games with Unreal since my 10th grade. Also I'm very good at organising and documenting stuff.
If you would wish to checkout my projects here goes : https://github.com/SyamSundarKirubakaran.
Ever since the beginning of my high school I've had a huge fascination about developing augmented reality apps. But then ARCore wasn't introduced. But I've had a huge fascination towards it, Infact that lead me to learn swift for ARKit. Sooner than I expected, I attended Apple's ARKit Conference @ Banglore, India.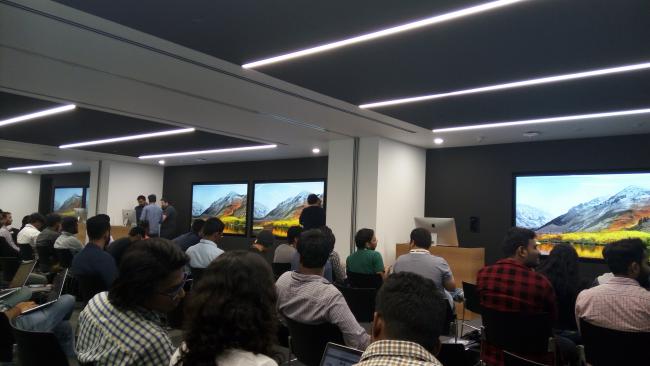 Now that ARCore 1.0 is officially announced and being a native Android Developer, am highly pumped. BTW look into my Github Profile for the updates on the ARCore projects that I'm working on.. Will be pushing them soon.
Stories apart, I've already setup with Processing Android and getting myself familiar with the environment, also looking into the VR Renderer since AR Renderer is gonna have some similarities with it, as suggested by @codeanticode
Any suggestions or thoughts would be appreciated. Thanks