Text in silhouette using kinect
For an interactive installation I want to make a projection of textwithin the user's silhouette, like the video below: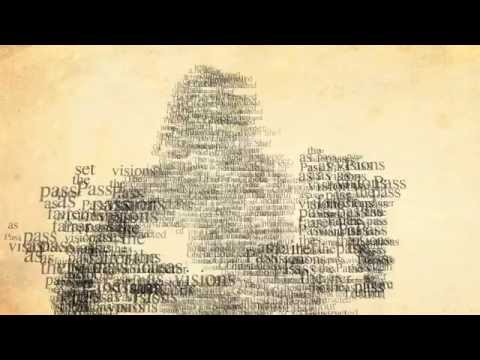 Now I've got this code, buw the problem is that the image gets blurry and I can't see any letters. How can I change this? When I try to change something the sketch won't run.
code:
import SimpleOpenNI.*;
import java.util.*;

SimpleOpenNI context;

int blob_array[];
int userCurID;
int cont_length = 640*480;
String[] sampletext = { "a", "b" , "c", "d", "e", "f", "g", "h" , "i", "j", "k"
}; // sample random text

void setup(){

  size(640, 480);
  context = new SimpleOpenNI(this);
  context.setMirror(true);
  context.enableDepth();
  context.enableUser();

  blob_array=new int[cont_length];
}


void draw() {
  background(-1);
     context.update();
  int[] depthValues = context.depthMap();
  int[] userMap =null;
  int userCount = context.getNumberOfUsers();
  if (userCount > 0) {
  userMap = context.userMap();
  }

 loadPixels();
  for (int y=0; y<context.depthHeight(); y++) {
    for (int x=0; x<context.depthWidth(); x++) {
      int index = x + y * context.depthWidth();
      if (userMap != null && userMap[index] > 0) {

       userCurID = userMap[index];
        blob_array[index] = 255;

         fill(200,0,200);
        text(sampletext[int(random(0,10))],x,y); // put your sample random text
          }
          else {
            blob_array[index]=0;
          }
        }
      }
   }

Tagged: