DB Manager for Processing
@jeremydouglass said
@vesolba -- do you mean that you are currently creating a DB Manager for Processing? If so, this thread should be moved to Share Your Work. If you want early feedback from this forum, please post a link (e.g. Github). When version 1.0 of your DB Manager is ready, update here!
Yes. I needed a database connection for another project that I want to develop with Processing language. I have a prototype skecth about how to start the server and the basics, but I thought that it would be a good add-in for the Processing framework (Similar to the one with Netbeans or Eclipse), even if at first it is very simple, only for Java DB databases. Java DB (or Derby) is included in the Java SDK since Java 6.0, so it is not necessary download any more and it can be included in Processing sketches as embedded in the program and as local or remote server. By installing it in the Processing framework, it could be acceded concurrently from all processes working in the same Java Virtual Machine (JVM) as the database. I think I have follow all the steps by using the processing-tool-template and now it compiles well in Eclipse with the Ant schema created by the tool template and I can show you the initial windows. I am uploading the project to Github: vesolba/DBManager-for-Processing. This is the first time that I make use of Git so if I do something wrong, please let me know (may be I have upload some garbage). To develop the code I am using Eclipse Oxigen and to design the windows it is installed the Windowbuilder plug-in.
Currently I am trying to fill the databases JTree via DriverManager. Any help or suggestion will be welcome. You can download the code from the github, if there is any problem or I have to give you any kind of access grant, let me know also.
Greetings.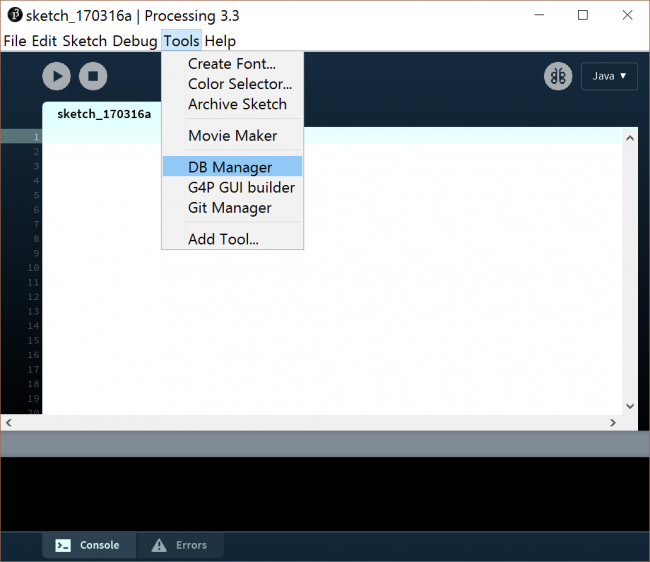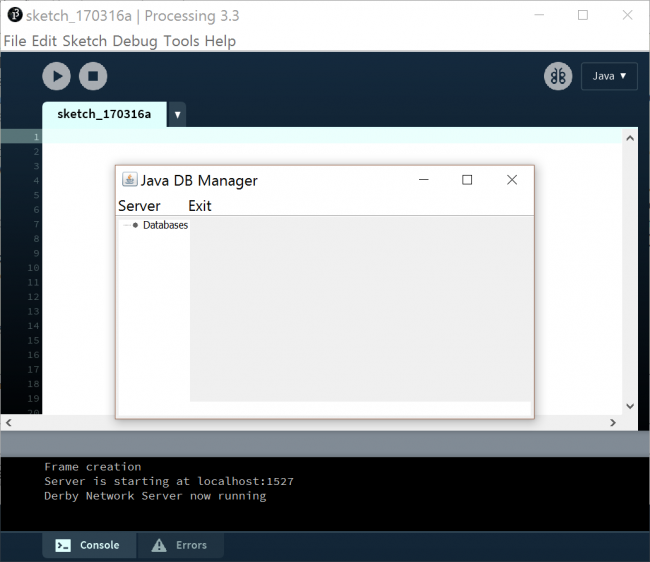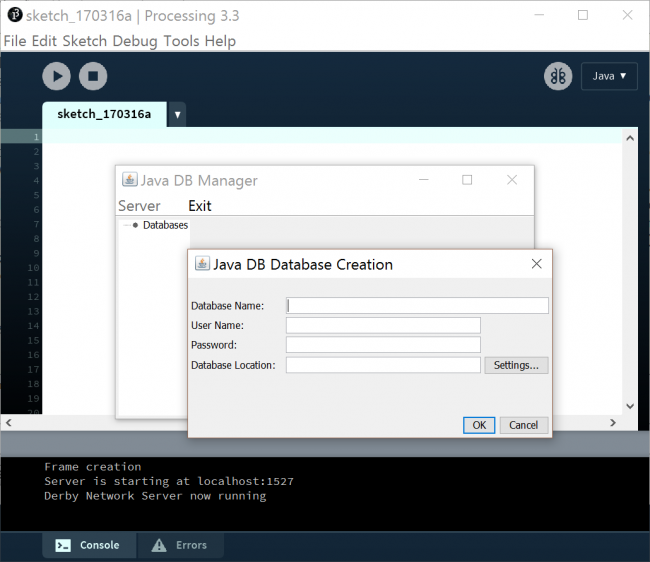 Tagged: