I want to create a sketch that given a drawing (100% white over 100% black, thick stroke) would compare against a set of samples and provide the best match over a level of confidence. I've found good resources in this Daniels Shiffman's class notes: https://github.com/shiffman/Face-It
The application will have to run without connectivity, so I discarded Rekognition. I adapted an example using Eigenfaces-Processing library with my own set of drawing samples and test images with pretty good results: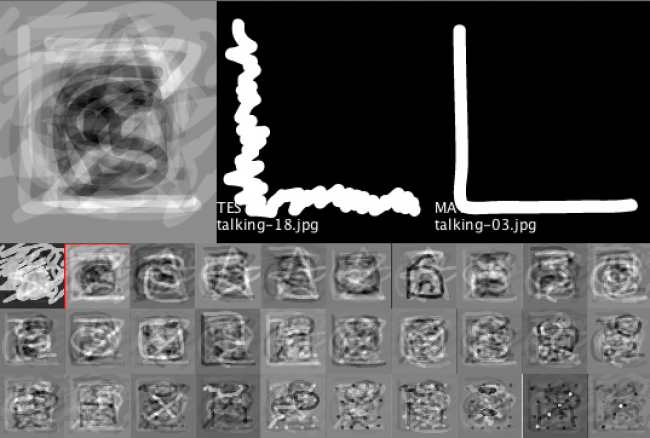 However I noticed that the library compares images 1 to 1 in size and rotation. I was wondering if there is a way of performing a pattern matching including scale and rotation, so these are recognized as similar images:
Do you know of a library that does that? I would appreciate any help on this topic. Thanks in advance.
Tagged: