sharedCode - work in progress
It's not really a mode since it works for all modes, but it didn't fit any category. Anyway:
This is what I have so far: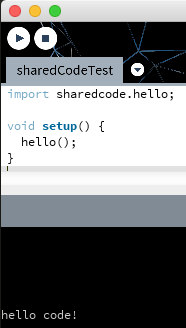 Looks pretty normal right? Just a library import. But this ain't no library import!
We import .pde or .java: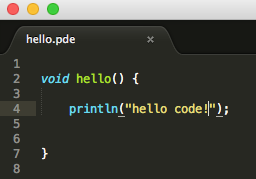 This from your sketchbook in a folder "sharedcode". You can also import a folder:
import sharedcode.math.*;
I need to clean up my code. After that I will push it, and I hope it will be added to processing. The thing is that the precompiler takes care of this so I can't release this as a library or tool. Anyway, I really like it. I finally can add my methods and classes that I use a lot in a shared way. Which is also nice when discovering a bug.
Another great thing is that you can use folders to create versions.
import sharedcode.somecrazymethod.v01;
Which will load:
sharedcode/somecrazymethod/v01.pde (or .java)
Hope you guys like it! O yeah is the name sharedcode good?
Tagged: