A simple game with the voronoi diagram (only a prototype for fun):
Each player inserts, alternatively, a control point (voronoi point) to control a larger surface.
The winner is the one who controls the largest surface after n turns.
In the first round there is an area where checkpoints are prohibited.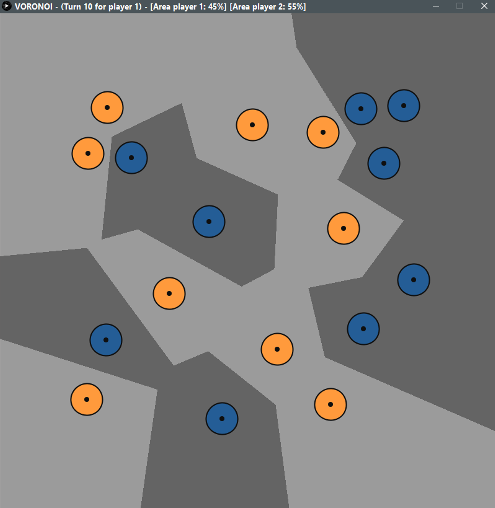 Download
Keys:
'TAB' --> new game
'U' --> undo move
'T' --> change euclidean/manhattan distance
cameyo