Grafica/contribution manager >> can't import this library in processing 3.0.2
hello,
just found a very usefull and powerfull library ( Grafica ) but there is a little problem when trying to import this library from the "contribution manager" inside processing.
this is the panel :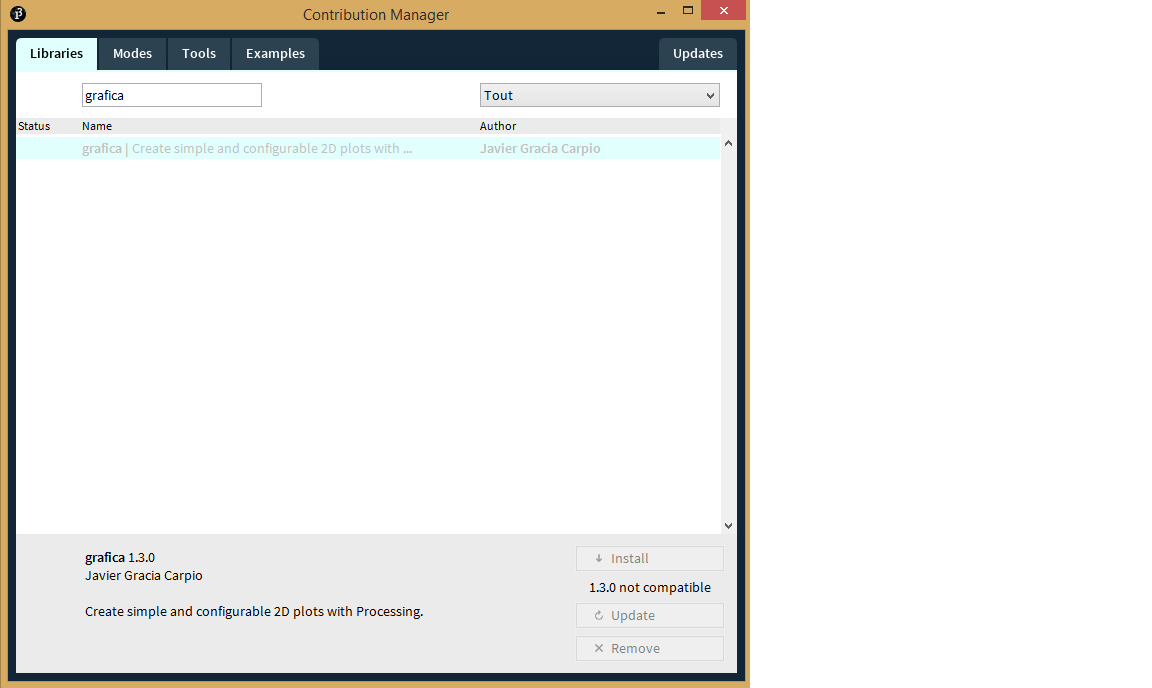 Grafica is gray with no install option, just a wrong tip : 1.3.0 not compatible.
i have done the installation manualy and try all the examples + play with some options and all work fine !
Tagged: